In response to a few questions, I will attempt to explain the heart of my meta-gaming issue in more detail with an example from Hitori.
Introducing Hitori
Here is a sample puzzle sheet for Hitori, stolen from the dangerously addictive Conceptis Puzzles web site.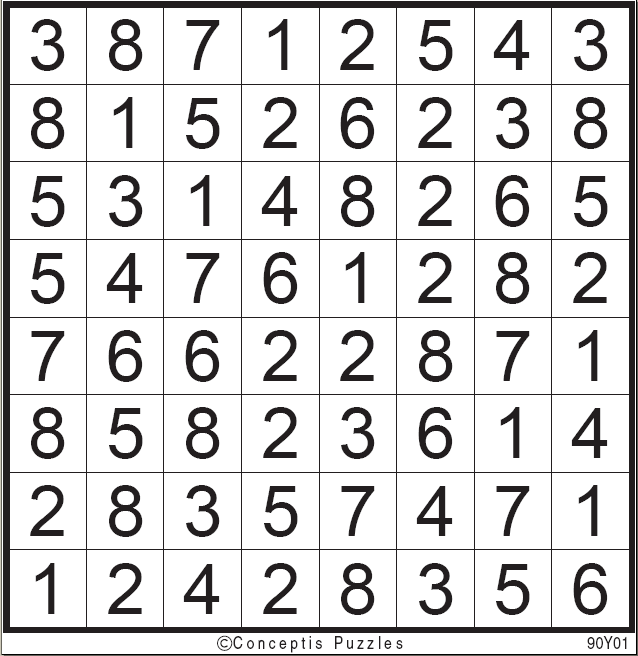 The goal of Hitori is to either cross out or circle every cell, so the following constraints apply:
No row or column includes the same number circled twice.
No two crossed out cells are touching (horizontally or vertically).
All of the circled numbers form a contiguous area of the grid.
You might like to attempt to solve this puzzle now. Conceptis Puzzles has some techniques in their Help pages that you can use.
Analysis: Re-wording the Rule
Let me break the rules down from the perspective of a single cell:
The first rule effectively says "If there is a circled number equal to you on the row or column, you are constrained to be crossed out."
The second rule effectively says "If you are next to a crossed out square, you are constrained to be circled."
The third rule effectively says "If some complex grid-wide constraint about contiguous areas would otherwise be broken, you are constrained to be circled."
Cheating (?) With Meta-gaming
I could solve the Hitari the long and laborious way that the help file suggests – or I could cheat with meta-gaming. Let me show you how powerful meta-gaming is here.
If I find a cell that doesn't have an equivalent number sharing its row or column, then the first rule doesn't apply. The other two rules only constrain cells to be circled not crossed out.
So no rule constrains it to be crossed out, and two rules might constrain it to be circled.
Meta-game hand-waving suggests that the cell must eventually be constrained, and hence must be constrained to be circled.
Results
I very quickly went through this grid, and coloured every cell that could be instantly circled, just through meta-gaming.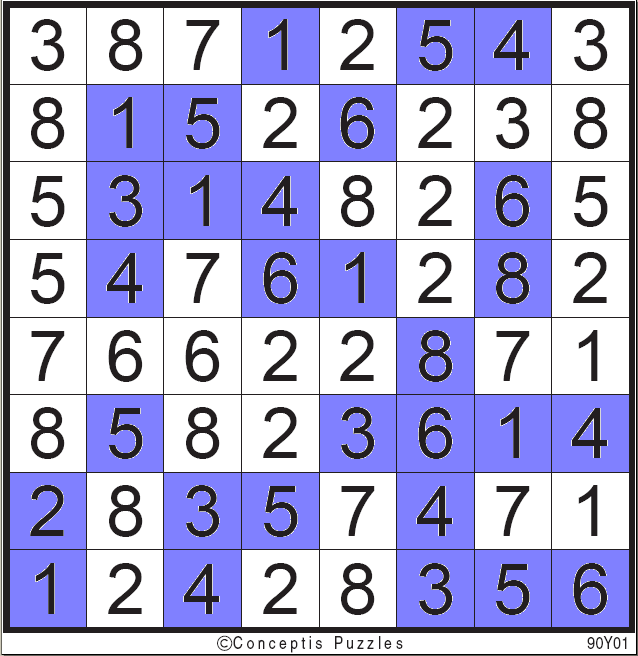 Just one technique solved 29 of 64 cells, and all I had to do was check whether the cell had a matching value in the same row or column.
Further Results
What was not illustrated here was a far less common, but more powerful application of a similar rule.
If you ever find an unsolved cell surrounded by a (contiguous) set of circled numbers, then the opposite analysis applies. Rules 2 and 3 wouldn't apply – nothing would force that cell to be circled. However, Rule 1 may apply. It might be forced to be crossed out.
Applying similar logic, I conclude it must be crossed out. Furthermore, it must be crossed out because of Rule 1, so if there is only one other cell in its row and column with an equal number, than cell must be circled to ensure Rule 1 applies.
Conclusion
So, meta-gaming in Hitori is powerful… but is it cheating?